With the Nursery Benefit, employees will be able to receive external support for family and professional conciliation, offering them the possibility of making a substantial saving in education and childcare for children from 0 to 3 years old.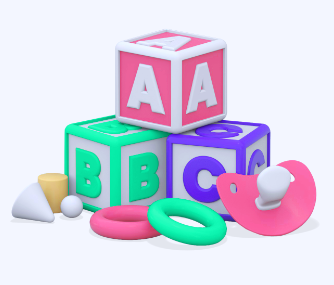 Tax limits and exemptions
This benefit is income tax exempt for the employee. Furthermore, as it is considered remuneration in kind, it is subject to its general limits. The total amount of remuneration in kind should not exceed 30% of the employee's gross annual salary and the salary must be higher than the minimum guaranteed interprofessional wage (SMI).
These are the established tax exemption limits:

Remember that, although this benefit is not subject to limitations in some regions, the overall limit of 30% of their gross annual salary still applies as remuneration in kind. Therefore, the use of other benefits such as Meals, Transport or Health Insurance will limit the maximum amount that can be used in the Nursery benefit.
How to activate and set up the benefit

Follow the steps below to activate the benefit:
Click on the "Activate benefit" button. The system will redirect you to the set-up form.
Review and adjust the settings to choose how you want the benefit to work. These are the Nursery set-up options.
Click on the "Save and activate" button. The system will save the settings and activate the benefit.
Once activated, the personnel assigned to that group of employees will be able to use the Nursery Benefit with the settings you have selected.
Nursery set-up options
Limit the use to funds from their Company Allowance
With this option you limit the use of the Nursery Benefit only to the additional amount you offer them (Company Allowance), preventing them from using their salary (Salary sacrifice).
You just need to check the box to activate it. The transactions will be rejected once the employee has used all the funds from their Company Allowance.
⚠️Important! 
If you check this box but do not deliver any amount in a wallet (Company 
Allowance) at the end of each payroll cycle to be used for the Nursery 
Benefit, your employees will not be able to use this benefit and transactions 
will be rejected.